Shopping Cart
Your shopping cart is empty!
Доступные варианты

QuadPediatric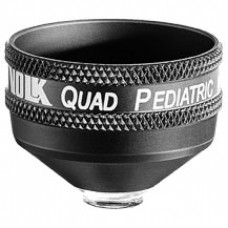 Price: Email ORDER@PANFUNDUS.COM for pricing and availability

Primary Application:
Retinopathy of Prematurity and Pediatric Diagnosis and Treatment
Features & Benefits:


Patented double aspheric glass optics provide enhanced imaging


Miniaturized contact diameter ideal for diagnosis and treatment of ROP and other infant conditions


Excellent for treatment of patients with narrow palpebral fissures


Comes with single lens case
There are no reviews for this product.
Write a review
Your Name:
Your Review:
Note: HTML is not translated!
Rating:
Bad
Good
Enter the code in the box below:

Inquiry about the product QuadPediatric
Your Name:
Your Email:
Message:
Note: HTML is not translated!
Enter the code in the box below: